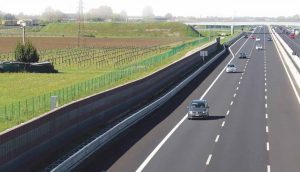 Kontynuując cykl rozważań o tym, co nam utrudnia codzienne życie jako zwykłym obywatelom, ludziom prowadzącym jakąkolwiek działalność gospodarczą czyli tzw. biznes, co w konsekwencji przekłada się na stan naszego państwa, uważam, że trzeba parę słów poświęcić infrastrukturze.

Infrastruktura to pojęcie niezmiernie szerokie, i aby to omówić to trzeba to pojęcie podzielić na infrastrukturę komunikacyjną, chyba jako najważniejszą, ale trzeba też tu mówić o infrastrukturze turystycznej, biznesowej, energetycznej, społecznej czy sądowniczej. Infrastruktura jako taka nie bierze bezpośredniego udziału w rozwoju gospodarki i państwa, ale służy temu rozwojowi, bo po to też jest tworzona, aby za jej pomocą mogły się rozwijać wszystkie działy gospodarki. Brak infrastruktury lub jej słaby rozwój w bardzo dużym stopniu ogranicza i hamuje wzrost rozwoju gospodarczego naszego kraju. Najbardziej chyba niezbędna i potrzebna infrastruktura jest infrastruktura komunikacyjna, w którą wchodzą drogi, koleje, lotnictwo czy transport wodny. Stan polskich dróg, a w szczególności autostrad i dróg szybkiego ruchu
w sposób bezpośredni wpływa na efektywność naszej gospodarki.
Mamy wiele przykładów jak zły stan dróg, a w szczególności brak autostrad i dróg szybkiego ruchu w sposób bezpośredni hamuje efektywność i rozwój. Mamy wiele przykładów, jak zły stan dróg w sposób negatywny wpływa na sektor turystyczny, gdzie do Zakopanego czy Krynicy jadący turyści stoją w wielogodzinnych korkach, gdzie jeszcze rok temu jadąc nad polskie morze, na Pomorzu prawie w każdej wsi był ustawiony słupek z fotoradarem, a straże gminne czyhały w sposób bardzo przemyślany przy wylotach z miejscowości z ukrytymi radarami za płotem czy w zaroślach, na jadących turystów, aby zasilić budżet swojej gminy. Tym sposobem wiele pięknych ośrodków turystycznych stoi i świeci pustkami, a turyści i pracownicy branży turystycznej nie mogą jedni znaleźć miejsca, a drudzy pracy, jadą za granicę. O ileż łatwej z Warszawy polecieć do zagranicznych kurortów, jak drogą dojechać w polskie góry, czy nad polskie morze. W Polsce jest zbyt mało autostrad i dróg szybkiego ruchu, a do tego są to drogi najdroższe w Europie jeżeli chodzi o ich budowę i eksploatację. Branża turystyczna traci na tym kolosalne pieniądze, chociaż ten rok z powodu wojen i terroryzmu w Turcji i wielu krajach do których tak ochoczo Polacy jeździli na wypoczynek, okazał się dla branży bardzo dobry. Dobrze by było, żeby to stało się z powodu dobrej jakości polskich dróg, a nie wojen na świecie i aktów terroryzmu. Podobnie mamy z dostawą i obrotem towarami, gdzie oprócz jakości, i ceny, bardzo dużą rolę odgrywa szybkość dostawy do odbiorcy. Bardzo często jednym z warunków zakupu jest szybkość tej dostawy, a w związku z tym infrastruktura transportowa ma tu kluczowe znaczenie dla funkcjonowania i rozwoju gospodarki. Jeżeli polski kierowca ciężarówki ma do pokonania np. około 800 kilometrów trasą z Sanoka do Szczecina, to po polskich drogach musi to trwać dwie doby, bo średnia szybkość poruszania się po polskich drogach, oraz przepisy o czasie pracy kierowcy, nie pozwolą mu na wcześniejszą dostawę towaru, a tą samą trasę kierowcy w Niemczech czy we Francji pokonują w czasie o połowę krótszym, co przy tak ogromnej skali transportu, daje jednym kolosalną oszczędność, a drugim ogromne koszty, co powoduje niekonkurencyjność i straty w gospodarce.
Różne instytucje statystyczne i badawcze opracowują tabele porównawcze różnych parametrów np. autostrad, średnich zarobków, czy ilości mieszkańców różnych krajów i tak np. w 2014 roku gorzej w Europie było tylko w Rumunii, gdzie średnie roczne zarobki netto byty w granicach 4500 EUR, a długość autostrad nar 1 mln mieszkańców wynosiła około 20 km. W Polsce to były zarobki netto około 7.500 EUR, a autostrad na 1 mln mieszkańców było około 32 km, a np. na Słowacji było to – 8.500 EUR i 90 km, Francji- 25.000 EUR i 180 km, Austrii – 27.000 EUR i 220 km oraz Szwajcarii – 40.000 EUR i 175 km. Te liczby pokazują na mizerotę jeżeli chodzi o porównanie do innych państw Europy, ale przynajmniej wieje dużym optymizmem, jeżeli chodzi o budowę autostrad i dróg szybkiego ruchu i obwodnic różnych miejscowości.
Trzeba tylko kibicować rządzącym, aby nie zwalniali tempa tych robót Cieszy bardzo fakt, jaki nie tak dawno miał miejsce w Rzeszowie, gdzie spotkali się przedstawiciele rządów Litwy, Łotwy, Estonii, Polski, Słowacji, Węgier, Ukrainy i Rumunii w sprawie ustaleń i uszczegółowień dotyczących budowy drogi szybkiego ruchu S-19 tzw. Via Karpatia z państw bałtyckich i Kaliningradu przez Lublin, Rzeszów, Preszów, Koszyce, Miszkolc do Budapesztu i Salonik w Grecji.
W sposób znakomity poprawiłoby to transport na wschodniej ścianie naszego kraju ale również dało by impuls do bezpiecznej jazdy na południe Europy. W związku z tym, że jest to inwestycja ponadregionalna i międzynarodowa, Unia Europejska zapewniła jej finansowanie, co pozwoli na szybką realizację tej inwestycji.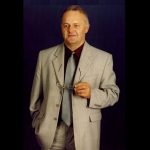 Senator RP V Kadencji Józef Sztorc
Poniższy artykuł można pobrać w postaci PDF klikając tutaj "Pobierz"