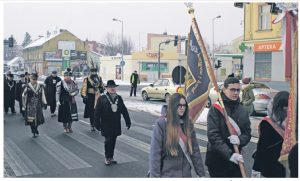 Jak co roku tarnowscy rzemieślnicy zrzeszeni w Izbie Rzemieślniczej, Cechach oraz Spółdzielniach Rzemieślniczych mieli swój opłatek. Po Mszy Św. Celebrowanej w tarnowskim kościele Misjonarzy przez biskupa Andrzeja Jeża, w sali gimnastycznej Zespołu Szkół Rzemieślniczych w Tarnowie zebrała się śmietanka tarnowskiego i sądeckiego rzemiosła. Chociaż trudno to czasem nazwać rzemiosłem, ale to tradycja, to z rzemiosła wyrosło wiele potężnych firm, których właściciele dawni rzemieślnicy, pokazują swe przywiązanie do rzemiosła, do jego idei i tradycji. Bez Cechów i Spółdzielni Rzemieślniczych nie byłoby takiej możliwości działania jaka była poprzez Spółdzielnie w czasach powojennych, gdzie władza rozprawiała się z kułakami i prywaciarzami, a my jako rzemieślnicy z trudem i uporem trwaliśmy, pracowaliśmy i rozwijaliśmy swe interesy, jedne mniejsze a inne większe. Muszę powiedzieć, że do Tarnowskiej Izby Rzemieślniczej należą jednoosobowe zakłady rzemieślnicze jak szewcy, krawcy, czy zegarmistrze, ale należy również rzemieślnik zatrudniający grubo ponad 1000 pracowników. W spotkaniu opłatkowym uczestniczyły również zaprzyjaźnione delegacje i poczty sztandarowe z Izby Rzemieślniczej z Nowego Sącza i Cechu Rzemiosł Różnych z Limanowej. Oprócz całej rzeszy rzemieślników z naszej Izby w opłatku uczestniczyli m.in. Pan Poseł na Sejm RP Wiesław Krajewski, Pan Roman Ciepiela, Prezydent Miasta Tarnowa, Starostowie z Brzeska i Dębicy, radni miejscy miasta Tarnowa, delegacja Bractwa Kurkowego z Jerzym Czerwińskim na czele, dyrektorzy, nauczyciele szkół rzemieślniczych (a tutaj muszę przypomnieć, że Izba nasza prowadzi szkoły w Tarnowie, Pilźnie i Jodłowej, gdzie uczy się prawie 6oo uczniów na kilkunastu kierunkach), seniorzy naszego rzemiosła i dawni działacze, a duchowieństwo reprezentował jak zawsze biskup tarnowski, którym jest obecnie ks. bp. Andrzej Jeż. Przywitanie zaproszonych gości oraz przemówienie i całą celebrę prowadził wybrany kilka miesięcy temu na Prezesa Izby Pan Andrzej Kuta, właściciel firmy "Wolgaz" z Woli Rzędzińskiej. Przypomniał historię i tradycje rzemieślnicze, ocenił bieżącą sytuację w rzemiośle i to, co dzieje się wokół rzemiosła. Przypomniał, że przeważnie politycy garną się na spotkania, obiecując pomoc, szczególnie w okresach przedwyborczych, i na tym współpraca się kończy. Działalność rządzących i to z różnych koalicji przez ostatnie dwudziestolecie została krytycznie oceniona, a to przez zawiłe i często niespójne, nielogiczne i zbyt restrykcyjne przepisy prawne, różne rozporządzenia i okólniki oraz bałagan w ponad półmilionowej liczbie różnych interpretacji prawa podatkowego wydawanych przez Izby Skarbowe i Ministerstwo Finansów. Dotyczy to również prawa budowlanego, o ochronie środowiska, Kodeksu Pracy, czy wreszcie istnienia i działania ponad 3o instytucji kontrolnych. To nam utrudnia pracę, działanie i rozwój.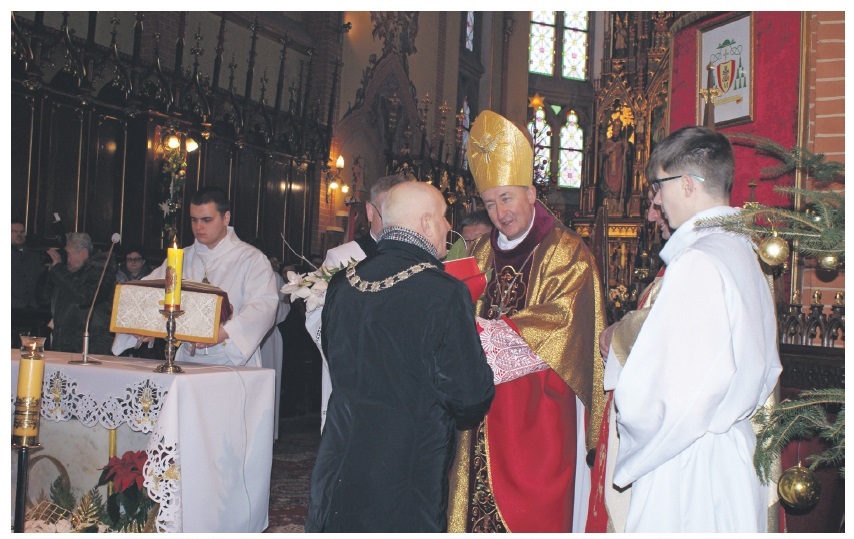 Warto nadmienić, że ustawa o działalności gospodarczej jest deliberowana i uchwalana przez Sejm RP już od 1991 roku, to chyba rekord świata. Pan Prezes Andrzej Kuta przypomniał o seniorach i weteranach rzemiosła, a szczególnie słowa uznania i podzięki wyraził dla najstarszego tarnowskiego rzemieślnika Pana Tadeusza Marka. Na tą okoliczność specjalnymi adresami od Izby Rzemieślniczej zostali uhonorowani wspomniani wyżej Pan Tadeusz Marek, Pan Bogdan Bielecki – właściciel huty szkła, Pan Stefan Bielawski – wieloletni pracownik różnych instytucji związanych z rzemiosłem, dyrektor wydziału w dawnym Urzędzie Wojewódzkim w Tarnowie oraz tytułem Honorowego Prezesa Izby Rzemieślniczej w Tamowie uhonorowano do niedawna Prezesa Izby kol. Jana Błaszkiewicza, słynnego tarnowskiego piekarza (ród piekarzy od wielu pokoleń). Pan Dyrektor Stefan Bielawski jako wieloletni dyrektor Wydziału Handlu, Usług i Rzemiosła w dawnym Urzędzie Wojewódzkim w Tarnowie był bardzo przychylnie nastawiony do rzemiosła. W tych trudnych czasach pomagał rzemiosłu rozwiązać wiele problemów z jakimi rzemiosło się borykało, był w swoich działaniach bardzo odważny, stanowczy i bezkompromisowy, i do dziś jest za to z całą mocą wychwalany.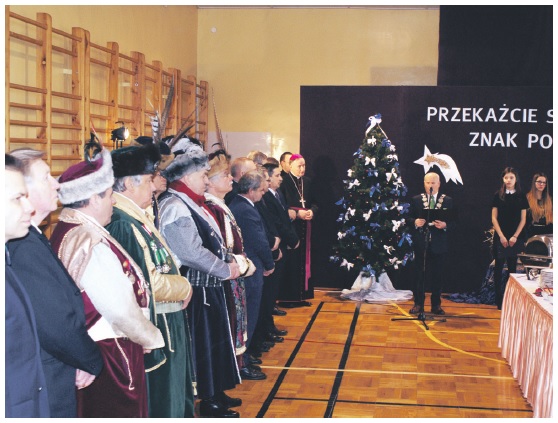 Pan Poseł Wiesław Krajewski zachęcił rzemieślników do pracy i obiecał wysiłki na rzecz uchwalenia nowych ustaw ułatwiających pracę, oraz szkolenie
uczniów i uproszczenie przepisów dotyczących całej sfery usług i rzemiosła. Pan Prezydent Roman Ciepiela, Starosta dębicki, brzeski oraz działacze różnych samorządów przekazali pozdrowienia i życzenia dla całej masy rzemieślników i ich rodzin oraz pracowników i uczniów rzemiosła, po czym ks. bp. Andrzej Jeż pozdrowił rzemieślniczą brać, pobłogosławił opłatki, złożył życzenia zdrowia i wszelkiej pomyślności dla Izby Rzemieślniczej w Tarnowie i Sączu, władz Izby, oraz dla całego diecezjalnego rzemiosła, a rzemieślnicy świętowali "swój" opłatek przy suto zastawionym stole, przy wtórze kolęd i pastorałek.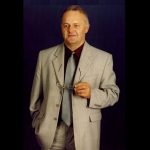 Józef Sztorc Senator RP V Kadencji
Poniższy artykuł można pobrać w postaci PDF klikając tutaj "Pobierz"