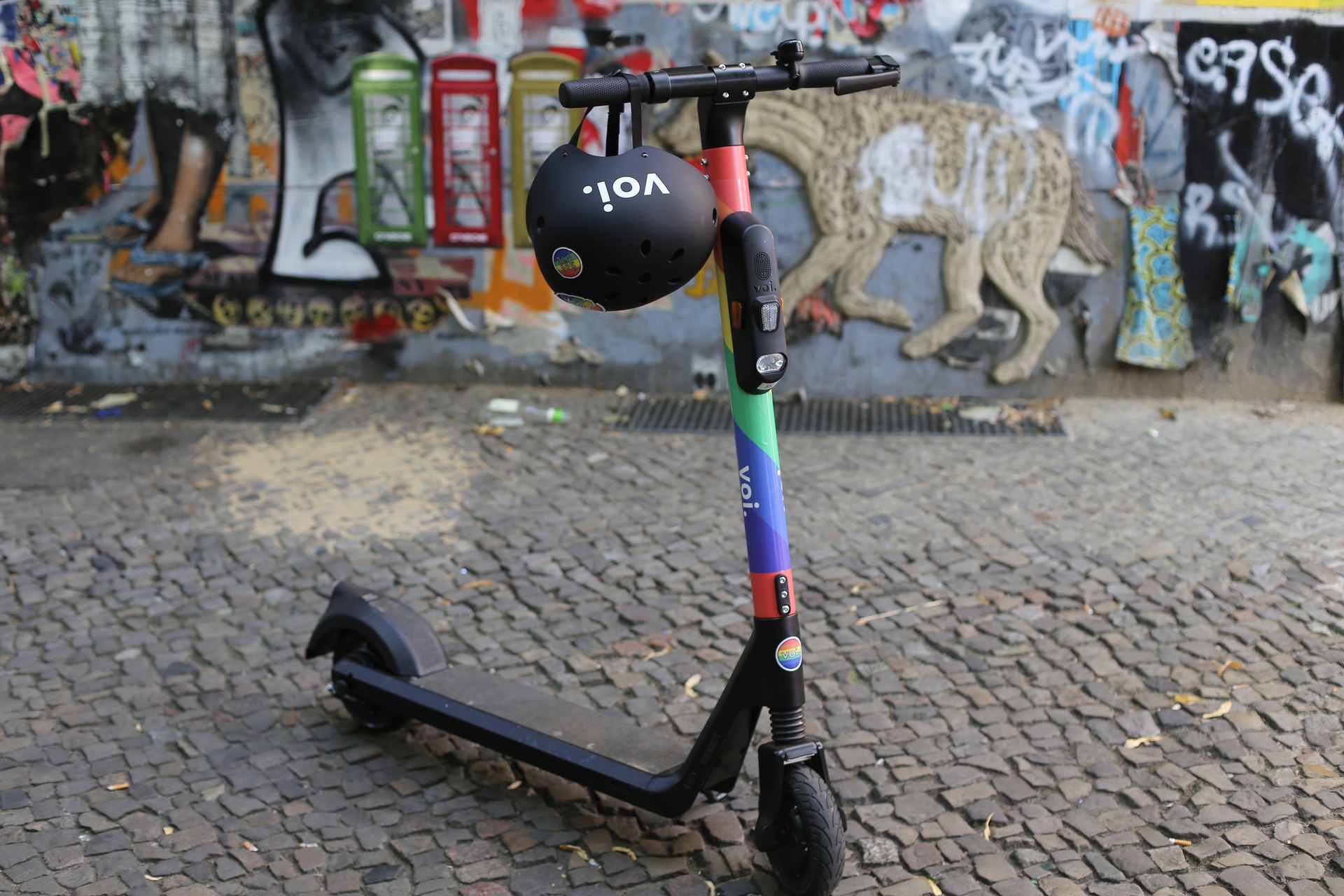 Porzucane byle gdzie w różnych miejscach miasta elektryczne hulajnogi urastają do rangi symbolu bezmyślności władz Tarnowa, które rozwój mylą z banalną rozrywką. Bezrefleksyjne kopiowanie rozwiązań nie przystających do warunków miasta skutkuje jedynie marnowaniem publicznych pieniędzy.
Po miejskich rowerach zafundowano nam elektryczne hulajnogi. Urzędników zaprzęgnięto zapewne na tę okoliczność do prowadzenia propagandowych statystyk, które mają udowodnić, że ludność  Tarnowa pokochała siermiężne rowery miejskie i elektryczne hulajnogi.
Na podobnej zasadzie można byłoby poić ludność na skwerach darmową wódką. Zapewne amatorów takiego pomysłu by nie brakowało, ale chyba nikomu by nie przyszło do głowy, by nazywać to rozwijaniem miasta.
Miliony wydane na rowery miejskie i elektryczne hulajnogi nie tylko nie mają nic wspólnego z rozwojowym impulsem, ale wręcz rozwojowi miasta przeszkadzają. A to w tym sensie, że pieniędzy utopionych w tej inicjatywie nie można przeznaczyć na przedsięwzięcia inwestycyjne, które krok po kroku mogłyby spowodować, że miasto nabrałoby rozwojowego rozpędu.
W odróżnieniu od dużych aglomeracji i turystycznych ośrodków rowery miejskie i elektryczne pełnią zazwyczaj kilka funkcji. Z jednej strony bywają formą miejskiego transportu, z drugiej służą turystom jako wygodny środek transportu. W mieście wielkości Tarnowa ani rower miejski ani hulajnoga elektryczna żadnej z tych dwóch podstawowych funkcji nie wypełnia, stając się tylko swoistą drogą zabawką.
Suche statystyki korzystania z tego rodzaju oferty nic nam nie powiedzą o powodach, z jakich ktoś decyduje się sięgnąć po ten środek transportu. Wystarczy jednak porozmawiać z użytkownikami i przyglądnąć się zjawisku na co dzień. Wyjdzie wtedy na to, że np. najczęściej wykorzystywana stacja w sąsiedztwie Parku Strzeleckiego zawdzięcza swą popularność dzieciom, dla których rowerek stał się dodatkowym elementem placu zabaw w Ogródku Jordanowskim. Młodzieńcy i panny na elektrycznych hulajnogach jeżdżący alejkami w tym samym parku potwierdzą, że chodzi o przejażdżkę i tyle.
Skoro stworzono możliwość nowej zabawy, to i amatorzy się znajdą.
Pytanie tylko, czy rządzący miastem równie ochoczo sięgają do prywatnej kieszeni, by kupić sobie hulajnogę, skuter, deskorolkę lub cokolwiek innego tylko dlatego, że takowe urządzenia znalazły się właśnie w sprzedaży na rynku.
Może warto postawić sobie pytanie, czy aby na pewno to jest sensowny sposób wydawania miejskich pieniędzy? Bo co z tego miasto będzie miało w przyszłości? Potencjalni inwestorzy nie o hulajnogi będą pytać, ale o tereny i wykwalifikowaną kadrę, a turystom trzeba najpierw zaoferować atrakcyjne miejsca, do których mogliby hulajnogami dotrzeć. W przeciwnym razie pozostanie nam tylko przyglądać się, jak te rowery z hulajnogami pokrywać się zaczną rdzą, gdy znudzone chwilową rozrywką dzieci znajdą sobie lepszą zabawę.