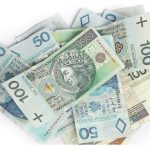 Po kilku artykułach dotyczących świąt, opłatków i bieżącej polityki, czas wrócić do spraw biznesowych.
Polska jako kraj posiada bardzo małą, wręcz znikomą liczbę rodzimych firm o zasięgu globalnym, czyli firm zaliczanych do grupy biznesu podstawowego. Analizując ilość takich firm o międzynarodowym zasięgu, to w Polsce mamy tych firm kilkadziesiąt, i jesteśmy na ostatnim miejscu w Europie, nawet za Rumunią, Łotwą i Bułgarią. Takie państwo jak Szwajcaria ma takich firm około pięciu tys., Holandia około trzech tysięcy, a Niemcy około dziewięć tysięcy. To pokazuje, jaką mamy w Polsce rodzimą gospodarkę, bo co prawda jest w Polsce kilkadziesiąt dość dużych firm o zasięgu międzynarodowym, ale to nie są nasze rodzime firmy, o naszym polskim kapitale, lecz są to firmy zagraniczne, które wykupiły polskie przedsiębiorstwa, instytucje finansowe oraz banki, i działają na nowym rynku, wykorzystując pracę naszych obywateli, ale w większości nie płacąc w Polsce podatku, a wypracowane zyski są transferowane do właścicieli za granicę. Są to tacy gracze jak Cargil, Tesco, Volkswagen, Fiat, Sikorski, Mota Engil, Strabag i setki innych. Jak ich nazwać? Wielu nazywa te firmy wyzyskiwaczami, czy jeszcze gorzej, ale ja myślę, że myśmy te firmy sami do Polski sprowadzili i co gorsze to myśmy im je sprzedali. Jest też wiele zagranicznych przedsiębiorstw zbudowanych przez obcy kapitał od podstaw, w kilkunastu specjalnych strefach ekonomicznych, i ponad setce podstref specjalnych stref ekonomicznych, parków przemysłowych i biznesowych. Te najlepsze państwowe firmy sprzedawały ówczesne władze naszego państwa często w bardzo niejasnych okolicznościach. Na początek poszły banki, których sprzedano ponad 75 proc., sprzedano cały przemysł tytoniowy, browary, zakłady spirytusowe i cukiernicze, cukrownie, zakłady budowy maszyn jak Pafawag Wrocław czy Zamech Elbląg i całą masę dobrych rodzimych firm, a było tego tysiące. Sprzedawali najlepsze, a pozostało nam to, czego zagraniczny kupcy, często "golasy" nie chcieli kupić. A jak sprzedawano, to podam tylko jeden przykład. Sprzedano jeden z najlepszych zakładów cukierniczych w Europie i na świecie "Wedla" za cenę 38o mld starych złotych, ale rządzący wtedy minister przekształceń własnościowych w tym samym akcie notarialnym zwolnił kupca (Pepsi Cola) z podatku dochodowego przez okres trzech lat, nie podając kwoty zwolnienia, a była to za te trzy lata kwota około 400 mld starych złotych, oddając tym samym najlepszą polską fabrykę czekolady "Wedel", do sprzedaży, której dopłaciliśmy kupcowi w szemranych okolicznościach kwotę około 20 mld starych złotych. Tak wyglądały tysiące prywatyzacji w Polsce, gdzie
sprzedawano wszystko co dobre, i na tym rosły zachodnie fortuny. Myśmy jako polscy przedsiębiorcy nie byli do tego "pańskiego stołu" dopuszczeni. Jeżeli tylko pokazał się kupiec zza granicy, to zawsze był lepszy od naszych potencjalnych kupców. Mógł to być zupełny golas, ale ładnie ubrany z ustami pełnymi frazesów no i w ładnym aucie. Za takim polskie firmy – ich kierownictwo szalały, jak dorosłe panienki, bo to i na delegację można było jechać do kupca na zachód, no i coś tam może jeszcze zobaczyć i czegoś pokosztować, a ci chętnie naszych brali to do św. Mikołaja, to do Paryża na zakupy, czy na wycieczkę na Morze Śródziemne czy Morze Północne na dorsze. Tym sposobem kupowało się przychylność rządzących przemysłem, a później go prywatyzowano. Obcy kupcy zawsze byli lepsi co nasz biznes mocno odczuł na swej skórze. Jako Senator RP wielokrotnie badałem takie "dzikie" prywatyzacje i sprzedaże, ale człowiek był bezsilny wobec takiego działania władzy. Kilka słów należy napisać o zarobkach w tych globalnych firmach, jak to się ma do naszego kraju i do kondycji jego gospodarki. Ano najsłabsze zarobki są w Bułgarii, z zarobkami netto około trzech tysięcy euro rocznie, drugim od końca krajem jest Łotwa z wynagrodzeniem rocznym netto około pięciu tysięcy euro rocznie, a na trzecim miejscu od końca jest Polska z wynagrodzeniem netto około siedmiu tysięcy euro rocznie. Na czele stawki jak zwykle w takich tabelach Szwajcaria z wynagrodzeniem netto około 35 tysięcy euro rocznie. Tu widać jak na dłoni, że jeżeli liczba firm globalnych jest niewielka, to i niewielkie są zarobki pracowników, natomiast w krajach, gdzie jest wiele firm rodzimych o zasięgu międzynarodowym, zarobki są nieporównywalne do zarobków w tych słabych krajach, a różnica pomiędzy Szwajcarią a Bułgarią jest prawie dziesięciokrotna, a różnica pomiędzy Szwajcarią a Polską wynosi około pięciu razy. Globalna różnica pomiędzy Polską a Szwajcarią wynosi około sześciu razy, biorąc pod uwagę płacę brutto, co ma związek z innymi obciążeniami fiskalnymi przemysłu ze względu na inny charakter kraju, jakim jest Szwajcaria, jego opiekuńczość nad obywatelem, i w szczególny sposób rozwiązanie spraw opieki socjalnej. Dane te oczywiście co roku są inne, i z ostatnich badań wynika, że na czoło w wysokości zarobków wysuwa się Portugalia, Włochy i Szwecja, deklasując Szwajcarię i Niemcy. Statystyki mówią również o tym w jakim czasie były budowane firmy rodzime o zasięgu globalnym, i tak w Polsce to jest około 25 lat, a na zachodzie około średnio 88 lat, a to nam pokazuje z jakim dorobkiem gospodarczym, intelektualnym oraz organizacyjnym wchodziły one na nasz rynek i z kim my mamy konkurować.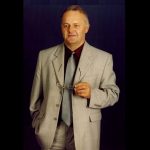 Józef Sztorc
Senator RP V Kadencji
Poniższy artykuł można pobrać w postaci PDF klikając tutaj "Pobierz"