Podobny wyrok zapadł w sprawie 95-letniej babci za zjedzenie w sklepie wafelka za 1,80 zł, gdzie sprawą zajmowała się policja, prokuratura i sąd, i ta pani dostała do odsiadki 15 dni aresztu.

Pisząc o niedoskonałościach naszego systemu prawnego i wynikających z tego powodu utrudnień i komplikacji w naszym życiu, szczególnie gospodarczym trudno się dziwić pracownikom różnego typu i ważności urzędów i instytucji o ich zachowawczą postawę wobec spraw, które załatwiają, a które są bardzo żywotne dla naszych obywateli. Ta postawa skutkuje tym, że urzędnicy mając przed oczami złe przykłady z naszego życia są bardzo ostrożni w podejmowaniu decyzji korzystnych dla obywateli, wolą podejmować decyzje na niekorzyść obywateli, często decyzje prostowane w sądach, często poprzez wyroki czy ugody sądowe, ale nie są tym samym w żaden sposób posądzani o korupcję i mają w związku z tym święty spokój. Być może dla tych podejmujących takie decyzje to rozwiązanie najlepsze, ale dla nich a nie dla drugiej strony, która często tym sposobem traci swoje mienie, czas, rodzinę, zdrowie i chyba co najważniejsze, swą godność. Takie postawy są antyspołeczne, antypaństwowe i antyludzkie, ale człowiek woli mieć święty spokój, jak czasem w bezzasadny sposób być posądzonym o korupcję i inne rzeczy, i to po części można by chyba zrozumieć, bo chodzenie Bogu ducha winnego człowieka po sądach czy prokuraturze to nic przyjemnego, tam urzędnicy zachowują się jak głodne wilki, lubią człowieka upodlić i pozbawić go godności. Nie mogę natomiast zrozumieć działania np. komorników. Jak pamiętam z dziecinnych lat, to po wsi chodził komornik wtedy oficjalnie nazywany pobiorcą podatkowym ubrany w ubranie koloru ciemno-zielonego, podobnego do dzisiejszych ubrań służby celnej w czapce z orzełkiem i zawsze w towarzystwie sołtysa. Ale wtedy komornik nie popełniał błędów takich jak dziś są nagminnie popełniane przez komorników, bo miał u kogo potwierdzić tożsamość osoby, do której przyszedł egzekwować należności, bo sołtys przecież wszystkich mieszkańców znał. A co mamy dzisiaj? Ano mamy całkowitą wolną Amerykankę, sobiepaństwo i całkowite widzimisię urzędników komornikami zwanych. To co ci urzędnicy wydziwiają to przechodzi ludzkie pojęcie. Dzięki niektórym programom telewizyjnym, często dowiadujemy się o ich wyczynach, które nie mieszczą się w głowie normalnego człowieka, bo jak można komuś wziąć traktor czy auto nie za jego długi, bo jak można zlicytować komuś dom czy mieszkanie nie sprawdzając czy licytowany właściciel to jest ta właściwa osoba. Jak w wyroku czy tytule wykonawczym pisze np. Jan Kowalski to komornik, jak przedstawiają wspomniane wyżej audycje, szuka Jana Kowalskiego. To nic, że tenże mieszka pod innym adresem, że nie ma żadnych długów, ale nazywa się Jan Kowalski i takiego delikwenta wysadza się z mieszkania i jest porobione. Komornik osiągnął cel, dłużnik został zlicytowany, komornik za swe czynności pobrał stosowną prowizję, a Jan Kowalski został na bruku, z żalem i goryczą w ustach, że tak go jego państwo załatwiło, bo komornik to państwo, bo policjanci, co ochraniają komornika, to także nasze państwo, bo wreszcie sąd, który pozwala na takie bandyctwo, jak często mawia w różnych audycjach Senator RP Pani Lidia Staroń, to też nasze Państwo, do którego powinniśmy mieć szczególny szacunek i powagę. Ale niestety tak nie jest, bo to nasze państwo zawodzi, to nasze państwo jest zderegulowane i chore. Jakież to mamy jeszcze negatywne przykłady działania naszego państwa, gdzie podaje się przykład kobiety, która przesiedziała w kryminale pół roku za kredyt, którego nigdy nie brała, bo pan prokurator pomylił banki i osoby, a sąd – tu powiem że sędzia, bo on ma imię i nazwisko, wniosek o areszt wystawiony przez prokuraturę w tzw. ciemno potwierdził bez jakiegokolwiek wahania i sprawdzenia. No i cóż, kobieta w kryminale przesiedziała pół roku, bo nazywała się tak jak prawdziwy dłużnik, ale cóż to obchodzi prokuratora czy sędziego, przecież to nie oni siedzieli w pace.
Podobny wyrok dla 95-letniej babci za zjedzenie w sklepie wafelka za 1,80 zł, gdzie sprawą zajmowała się policja, prokuratura i sąd, i ta pani dostała chyba do odsiadki 15 dni aresztu. Nikt z wyżej wymienionych nie pofatygował się, żeby sprawdzić Pesel tej babci, bo ciekawe, jak by ją przyjęli w kryminale do wykonania tegoż wyroku. Na szczęście mamy wolną prasę, która to nagłośniła i uratowała cały system wymiaru sprawiedliwości od jeszcze jednej kompromitacji. Ja wiem, że pobrane kredyty trzeba spłacać, że wszystkie inne długi muszą być bezwzględnie spłacone, bo na to czekają wierzyciele, którym te pieniądze są należne. Wiem, że na alimenty co miesiąc czeka ponad milion dzieci i muszą je egzekwować komornicy, aby one mogły żyć i egzystować. W państwie musi być porządek, ale czasem łyżka dziegciu zepsuje beczkę miodu.
Praca komorników, sędziów, prokuratorów i wielu innych przedstawicieli naszego państwa to bardzo odpowiedzialne zajęcie, a ich działania muszą być rozważne i nie mogą w żaden sposób kogoś skrzywdzić. Nie może być tak że ktoś siedzi w kryminale niesłusznie kilka lat i później przez kilka
następnych lat tuła się po sądach o jakieś marne odszkodowanie. Te rzeczy powinny być załatwiane z automatu, bo został bezpodstawnie skrzywdzony człowiek. W wielu przypadkach brak jest podstawowej wrażliwości na ludzkie problemy, na często błahe sprawy, ale sprawy które są dla tych ludzi ponad ich sity i możliwości. Aby dodać otuchy i zachęcić cały aparat naszego państwa do uczciwej pracy nie można wszystkiego potępiać w czambuł.
Dla ludzi biorących kredyty, których nigdy nie zamierzają spłacić, dla oszustów którzy nie zamierzają płacić za towary czy usługi, dla ludzi ukrywających swój majątek przed wierzycielami nie powinno być żadnej taryfy ulgowej, bo mimo krytyki, to bez urzędników, sędziów, prokuratorów, policjantów i całej rzeszy ludzi naszego państwa, to państwo przestałoby funkcjonować. Ogromna większość działań jest pozytywna, i moja krytyka funkcjonariuszy naszego państwa nie jest krytyką dla krytyki, ale dla poprawy funkcjonowania naszego państwa, oby takich przypadków pokrzywdzenia obywatela przez ogólnie mówiąc państwo było jak najmniej, lub w ogóle nie było, a jak się już zdarza, bo takie jest życie, że czasem człowiek ten "wielki" lub "mały' może popełnić błąd, to błąd ten trzeba naprawić. I nie bać się powiedzieć słowa "przepraszam", bo za to jeszcze nikogo nie ubyło.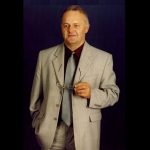 Senator RP V Kadencji Józef Sztorc
Poniższy artykuł można pobrać w postaci PDF klikając tutaj "Pobierz"