W ubiegłym tygodniu w przepięknej hali widowiskowo-konferencyjnej w Jasionce koło Rzeszowa odbyła się dwudniowa konferencja gospodarcza pt. "Kongres 590″ związana z corocznym wręczeniem nagród gospodarczych Prezydenta RP, Pana Andrzeja Dudy.
Hala pachniała nowością, bo niedawno oddana do użytku obok lotniska w Jasionce to obiekt na miarę obecnych czasów, przestrzenna, nowoczesna ze wszystkimi udogodnieniami, no i z tym czego prawie zawsze brakuje takim obiektom, to parkingami. To kolejny taki obiekt na Podkarpaciu, który może pomieścić jednorazowo kilka tysięcy osób i może być uznany za wizytówkę Podkarpacia. Dotąd takie obiekty budowano w Polsce Centralnej lub na zachodzie, bo chyba uznano, że wschód Polski to Polska B, i tam nie ma co inwestować. To tabu zostało wreszcie przełamane. Tak zwana ściana wschodnia doczekała się wreszcie po wielu latach bojów, programu inwestycyjnego na miarę dzisiejszych czasów. Rząd zapowiedział, że wreszcie ruszy budowa trasy szybkiego ruchu S-19 (tzw. Via-Karpatia) z Rygi do Salonik w Grecji, przez Lublin, Rzeszów, Preszow i Budpeszt oraz trasa tzw. Via-Baltika z Warszawy do Rygi i będą to główne trasy transportowe wschodnich rejonów UE i Polski. Ale transport to nie wszystko, bo decyzjami naszego rządu odżywają takie zakłady (do dziś ledwo wiążące koniec z końcem) jak Autosan Sanok, Stomil Sanok, Huta Stalowa Wola czy Ursus Lublin, a to dobrze wróży na przyszłość. Prawie w każdym mieście Podkarpacia czy Lubelszczyzny lub Świętokrzyskie-go coś się buduje i powstają piękne nowe firmy. My w Tarnowie możemy tylko powzdychać i im pozazdrościć.
Nie tylko rozwija się Mielec czy Rzeszów, ale potężny rozwój widać prawie w każdym mieście, jak Przemyśl, Stalowa Wola, Tarnobrzeg, Krosno, Sędziszów Małopolski i wielu innych miastach. Często zastanawiam się, czym jest to spowodowane, że w Tamowie panuje zupełny paraliż gospodarczy. Być może po ostatnich zapowiedziach Pana Premiera Mateusza Morawieckiego o uchwaleniu i wprowadzeniu w życie tzw. "Konstytucji dla biznesu" coś pozytywnego w biznesie zacznie się dziać. Pan Premier Morawiecki dość obszernie i szeroko przedstawił pomysły na dalszy rozwój naszego kraju i na rozwój naszej gospodarki. Już w 1998 roku Minister ówczesnego Rządu RP z Premierem Mieczysławem Rakowskim, Pan Mieczysław Wilczek, Minister Gospodarki przedstawił podobne rozwiązania, jakie obecnie prezentuje Premier Morawiecki zwane wówczas "Ustawą Wilczka". Wtedy była to istna rewolucja gospodarcza, wprowadzona po latach gospodarki planowo-rozdzielczej wprowadzonej po drugiej wojnie światowej za czasów rządu i ustroju komunistycznego.
Cóż ci Panowie tj. Pan Minister Gospodarki Wilczek w 1988 roku i obecny Minister Gospodarki Pan Morawiecki proponowali: – całkowitą wolność gospodarczą, co nie jest zakazane jest dozwolone,
– odpowiedzialność osobistą urzędników (a nie urzędów) za
błędne decyzje i związane z tym straty, tak gospodarcze jak i inne,
– ujednolicenie i uproszczenie przepisów prawa budowlanego, wodnego, o ochronie środowiska, prawa pracy, prawa podatkowego, ujednolicenie interpretacji podatkowych, ustawy o VAT i innych,
– jasne i czytelne zapisanie w ustawie prawa do kontroli, czasu trwania tychże kontroli (nie tak jak dziś, prawie że kontrole mogą być bezterminowe) praw kontrolowanych i kontrolujących,
– wyeliminowanie nieżyciowych przepisów, interpretacji rozporządzeń, zarządzeń i postanowień utrudniających prowadzenie działalności biznesowej,
– zawieszenie poboru należności podatkowych do czasu uprawomocnienia się decyzji podatkowych, a nie tak jak to jest dziś, że jest decyzja, to nie patrzy się na to, że podatnik się może od niej odwołać, tylko ściąga się z niego podatek, często po odwołaniu niesłuszny i bardzo często prowadzi to do upadku firmy,
– ułatwień eksportowych oraz organizowanie wspólnych narodowych imprez targowych oraz konferencji promocyjnych z pomocą państwa,
– zaktywizowanie polskich przedstawicielstw dyplomatycznych, konsularnych i tzw. Wydziałów Ekonomiczno-Handlowych Ambasad RP w zakresie promocji i handlu polskimi produktami i ułatwieniu w nawiązaniu kontaktów biznesowych,
– wprowadzenie ułatwień w zakresie prawa patentowego i wynalazczego,
– wprowadzenie ułatwień w zakresie wzajemnego uznawania certyfikatów z badań oraz znaków jakości,
– do tego dochodzą jeszcze takie rzeczy jak np. różne traktowanie, zasada proporcjonalności i pewności prawa, zasada zdrowej konkurencji i poszanowania dobrych obyczajów, zasada współdziałania organów i urzędów w celu uniknięcia opieszałości działania, czy zasady przyjaznej interpretacji przepisów, rozstrzygania wątpliwości na korzyść przedsiębiorcy, domniemania uczciwości oraz prawo do oceny jakości obsługi w urzędach.
Jeżeli Panu Premierowi Morawieckiemu uda się dokonać tego, co zamierza i co ogłosił, i nie zostanie to storpedowane przez rzeszę urzędników, to będzie prawdziwym reformatorem i uzdrowicielem naszego państwa.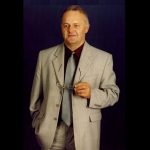 Józef Sztorc Senator RP V Kadencji
Poniższy artykuł można pobrać w postaci PDF klikając tutaj "Pobierz"