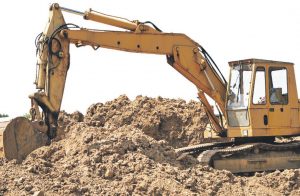 Za bardzo dobry, lecz niechlubny przykład zaniedbań w sektorze infrastruktury drogowej może być uznana planowana, bardzo potrzebna i nieodzowna dla rozwoju regionu sądeckiego i tarnowskiego droga ekspresowa Brzesko (Autostrada A-4)-Nowy Sącz o planowanej długości około 50 km.
Budowy tej drogi domagają się od wielu lat mieszkańcy Sądecczyzny i przedsiębiorcy oraz turyści i władze powiatu brzeskiego. Przez wiele lat, a myślę że jest to około 35 lat, jest to gorący polityczny temat. Odnośnie potrzeby budowy tej drogi nikt nie ma żadnych obiekcji. Wszyscy decydenci są za budową. Co wybory to obiecują tą budowę, i tak średnio co dwa lata są te obiecanki powtarzane, bo raz się obiecuje jak są wybory parlamentarne, a drugi raz wybory samorządowe do Sejmiku Województwa Małopolskiego. I tak w koło Macieju. Jak mnie pamięć nie myli, to pierwszym, którym obiecał tą drogę był Wojewoda Sądecki z końca lat 80-tych, Pan Bafia, który wspólnie z Wojewodą Tarnowskim Panem Stanisławem Nowakiem snuli plany tej budowy, lecz zmiana systemu władzy i ustroju politycznego Polski w 1989 roku te plany zniweczyła. Kolejnym politykiem, który te plany przedstawiał na poziomie różnych gremiów był nieżyjący już Pan Premier Józef Oleksy – rodem z Nowego Sącza, który był w latach 1993-1995 i 2004-2005 Marszałkiem Sejmiku RP, a w latach 1995-1996 Premierem Rządu RP. Niestety Pan Premier Oleksy nie wcielił w życie tych pomysłów, które jak często mówił Wojewoda Tarnowski Pan Stanisław Nowak, były blisko realizacji. Drugim z kolei politykiem z najwyższej półki był Pan Andrzej Chronowski wicemarszałek Senatu wiatach 1997-2000, a w latach 2000-2001 Minister Skarbu w Rządzie RP oraz Senator HI RP, IV i V Kadencji. Pan Minister Andrzej Chronowski był bardzo ustosunkowanym członkiem władz naszego państwa, to dzięki niemu dziś rozpoczyna się cała procedura inwestycyjna z jedną z najważniejszych inwestycji w Małopolsce – to jest budowa linii kolejowej z Krakowa przez Piekiełko, Tymbark do Nowego Sącza. Inwestycja potężna, do powstania której potrzeba będzie wybudować około 20 tuneli (dokładną ich liczbę dopiero ustalą eksperci), a wartość przedsięwzięcia to koszt od 12-16 mld zł. Tą linię obiecywali wszyscy, kto tylko mógł obiecywać, ale budowa cały czas jest w planach, a Pan Andrzej Chronowski pełniąc funkcję Ministra Skarbu w 2001 roku nadzorował Polskie Koleje Państwowe i taką budowę umieścił w planach.
Wpisuje się ona w strategiczne międzynarodowe połączenie kolejowe Warszawa-Budapeszt. Mimo, że stale jest spychana z listy inwestycji centralnych finansowanych przez UE, to myślę, że ostatnie spotkanie Premiera Węgier Wiktora Orbana z Premier Rządu RP Panią Beatą Szydło potwierdziły konieczność tej budowy, a w czasie obrad jednego ze szczytów Grupy Wyszehradzkiej zostało to potwierdzone, jako strategiczna inwestycja infrastrukturalna w tej części Europy. Ten sam Pan Minister Andrzej Chronowski lobbował za budową drogi ekspresowej Nowy Sącz-Brzesko-Autostrada A-4 i cały czas zdawało się, że ta budowa jest pewna i pewne jest jej finansowanie. Niestety czas władzy Pana Ministra Chronowskiego minął, a drogi i kolei jak nie było, tak niema. Cały czas te inwestycje pozostają w sferze mrzonek i marzeń nowosądeczan. Kolejnym ważnym graczem na politycznej scenie Nowego Sącza był Pan Andrzej Czerwiński, były Prezydent Nowego Sącza, Poseł na Sejm kilku kadencji, a w 2015 roku Minister Skarbu w Rządzie RP. Zdawało się że droga jest, jak się mówi, zaklepana, bo znalazła się w rządowym programie budowy dróg krajowych i autostrad, a potwierdzała to w kampanii wyborczej Pani Premier Ewa Kopacz oraz Pan Marszałek Małopolski Marek Sowa. Potwierdziły się moje przy-puszczenia, że te obietnice, to blef wyborczy działaczy PO. Dzisiaj trwa dalej batalia o budowę tych dwóch inwestycji, ze szczególnym naciskiem na budowę drogi ekspresowej. Drogę obiecała w kampanii wyborczej Pani Premier Beata Szydło i ówczesny Poseł na Sejm Pan Andrzej Adamczyk, dzisiejszy Minister Infrastruktury w Rządzie RP. Niestety, jak to zwykle bywa, sprawdza się stare porzekadło, że lepiej obiecać niż dać. Cóż na dziś droga jest tylko na odległym miejscu, na liście rezerwowych inwestycji drogowych, i mimo tego że i Pan Minister Adamczyk, jak i Pani Premier Szydło są z Małopolski, to droga, o której piszę, nie jest priorytetem, mimo że Samorząd Województwa Małopolskiego ma w planach finansowanie wykupu gruntów, tak pod tą nieszczęsną drogę, jaki planowaną trasę kolejową. Chyba ostatnim na placu boju o kolej do Nowego Sącza przez Piekiełko i Tymbark z Krakowa jak i drogę ekspresową jest słynny, jak mówią, "watażka" ze Stróż koło
Nowego Sącza Pan Stanisław Kogut – Senator RP. Pan Senator nazwany przeze mnie i wielu "watażką", to gość odważny i waleczny, i myślę że jak nie popełni jakiegoś dużego błędu politycznego, to te dwie inwestycje, tak niezwykle ważne dla Sądecczyzny powstaną i zostanie ich ojcem chrzestnym, chociaż jak słychać, to Pan Senator Kogut ma stracić stanowisko szefa struktur PiS Regionu Sądeckiego, to i tak z drogą jaki z koleją może być jeszcze różnie. Dla Sądecczyzny te inwestycje, to szansa na dalszy dynamiczny rozwój gospodarki, wymiany towarowej z zagranicą, a w szczególności na rozwój turystyki, ale też szansa na rozwój regionu Tarnowskiego, bo przecież ponad połowa planowanej drogi ekspresowej przebiegnie przez powiat brzeski, co też przyczyni się w znaczny sposób na rozwój tej części Małopolski.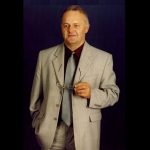 Józef Sztorc Senator RP V Kadencji
Poniższy artykuł można pobrać w postaci PDF klikając tutaj "Pobierz"