Analizując te nasze zawiłości prawne, cały ten proces tworzenia przepisów, to muszę stwierdzić, i chyba nie jest to tylko moje spostrzeżenie, że to co się dzieje w naszym kraju w dziedzinie funkcjonowania prawa, to jest to tworzenie prawa tylko i wyłącznie na potrzeby funkcjonowania w kraju administracji i wszelkiej maści urzędów, oraz o czym pisałem już wcześniej, lobbystów.
Jakże często słyszymy z różnych ust zapowiedzi zmian, zmian na lepsze, zmian dla ulżenia tzw. doli chłopa, robotnika i przedsiębiorcy, gdzie złotouści chełpią się, że chcą żeby prawo było proste, jasne i przejrzyste, ale co również jest bardzo ważne, ma być także zrozumiałe dla normalnego obywatela, a nie ma być pisane językiem prawniczym, zrozumiałym tylko dla prawników. Nawet niedawno w 2015 roku ówczesna Premier Rządu RP Pani Ewa Kopacz chwaliła się, że wydała polecenie napisania książki czy podręcznika uczącego urzędników pisania pism, aby te były pisane zrozumiałym dla obywatela językiem, ale tak mi się zdaje, że to się rozmyło i było pisane chyba tylko na potrzeby toczącej się kampanii wyborczej. No i co z tego. Jak daleko do tyłu sięga moja pamięć, to wszyscy to opowiadali, wszyscy kadzili ludziom, że oni chcą tylko dobra i wspaniałego życia dla całego narodu, chcą uprościć prawo, zmniejszyć administrację, zmniejszyć obciążenia podatkowe i sprawozdawcze. To już zapowiadał Edward Gierek w 1980 roku, gdzie miał zmniejszyć ilość ludzi zatrudnionych w urzędach o 50 proc., to jest z 240 tys. ówcześnie zatrudnionych do 120 tys. Za te 10 lat rządów Gierka, trzeba powiedzieć, że trochę się mu udało, a trochę nie. Nie udało mu się zmniejszyć zatrudnienia i administracji, bo zarządzony wtedy nowy podział administracyjny kraju na 49 województw spowodował wzrost wszelkiej maści urzędów, inspekcji, sztabów, komitetów i komend, a to automatycznie spowodowało wzrost zatrudnienia w całej sferze administracji, iż zamiast zmaleć do 120 tys. urzędników, to wzrosła o 120 tys. ludzi, tak że na koniec epoki Gierka w Urzędach pracowało ponad 36o. tys. urzędników. Ale częściowe reformy za czasów Gierka się udały. To był złoty czas dla przemysłu i biznesu. Została wtedy zlikwidowana masa tzw. głupich i "nieżyciowych" przepisów, nie gnębiły rzemieślników całe tabuny różnych kontroli i inspekcji, i po prostu było łatwiej pracować, prowadzić biznes i jakoś żyć. Wielu ludzi biznesu i rzemiosła z utęsknieniem wspomina te czasy. To wtedy powstało bardzo wiele ładnych i prężnych firm, ludzie pracowali, budowali domy, mieli czas jechać na wczasy, kolonie czy do sanatorium. Oczywiście były to czasy trochę jeszcze siermiężne, bo na kraju ciążyła jeszcze nieodległa II wojna światowa i odbudowa po niej kraju, ale czasy, powiem radości i chęci życia, tworzenia dobra, gdzie człowiek mógł liczyć na pomoc urzędu, banku, cechu, izby rzemieślniczej, komitetu partyjnego, różnych stowarzyszeń i instytucji. To był inny świat. Ludzie się szanowali, wzajemnie sobie pomagali. Nie było tego co dziś. To co zostało z tamtych lat, to wspomnienia.
Czasem zastanawia mnie, co spowodowało, co było przyczyną takiego pomieszania ludziom w głowach. Człowiek staje się człowiekowi wilkiem. Żadnego szacunku, żadnego poszanowania drugiego, żadnej pomocy, bo nie ma już komitetów partyjnych, spółdzielni, różnego typu zrzeszeń, cechów rzemieślniczych i wieli wielu instytucji, które ludziom w potrzebie pomagały i doradzały. Natomiast kwitnie w społeczeństwie chamstwo, kapusiostwo i donosicielstwo, tak jak to mówi ludowe powiedzenie, że jeden drugiego utopiłby w łyżce wody. Ludzie się często nagrywają, tymi nagraniami się później szantażują i łażą z tym do dziennikarzy i do prokuratora.
Jeżeli dwóch kolesiów, złodziei obrobi np. sklep, to rano ten, który wcześniej wytrzeźwieje, ten idzie i "wyspowiada" się do prokuratury, idzie na tzw. "ucho" lub na tzw. dobrowolne poddanie się karze, wyraża skruchę, wychodzi z prokuratury wolny, ale z obowiązkiem donoszenia ciążącym na "ucholu", chodzi po ulicach z uśmiechem na twarzy i dalej kradnie pod osłoną prokuratury, natomiast po tego drugiego biedaka złodzieja, tego który ma dłuższe trzeźwienie, jedzie cała kawalkada radiowozów policji z psami, młotami, ludźmi z długą bronią, aby zrobić pokazówkę i go aresztować, bo go wspólnik "sprzedał". Tak to życie wygląda, pełne chamstwa, braku u ludzi poczucia honoru, ale za to obfite w skłonności do robienia drugim różnych mniejszych czy większych świństw, kapowania i donoszenia jeden na drugiego, i chyba z polubieniem tzw. bezinteresownej zawiści, zapominając o tym, czego uczy nas nasza wiara "nie czyń drugiemu, co tobie niemiłe".
Józef Sztorc   Senator RP V Kadencji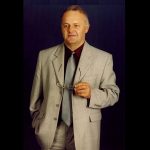 Poniższy artykuł można pobrać w postaci PDF klikając tutaj "Pobierz"