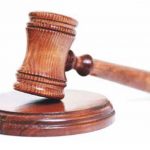 Kontynuując rozważania na temat jednej z największych uciążliwości jakimi są obarczani obywatele a szczególnie przedsiębiorcy, biznesmeni — tak ogólnie ludzie chcący coś robić, to tą uciążliwością jest polski system prawny.
Jak wielu ocenia, jest to najbardziej zgniły i przestarzały system, gdzie nikt nie wie o co chodzi, gdzie jeden przepis wyklucza drugi, gdzie prawo jest lekceważone przez rządzących, a w szczególności przez ludzi wykonujących to prawo, to jest sędziów, prokuratorów i wielkiej rzeszy urzędników. Najbardziej ten zgniły system prawny pielęgnują ci, co powinni dbać o jakość prawa i jakość jego przestrzegania. Trzeba zadać pytanie i to pytanie zadaję licząc się z tym, że będę miał z tego powodu kłopoty, że będzie mnie bez dania racji zatrzymywać policja i przez pół godziny sprawdzać, że przyjdą mi wszelkiej maści kontrole z poleceniem znalezienia czegoś na Sztorca, żeby się uspokoił i żeby mu pokazać kto tu rządzi. To pytanie brzmi, jaką odpowiedzialność ponieśli prokuratorzy, sędziowie, lekarze i inni urzędnicy za bezprawne i całkowicie bezsensowne przetrzymywanie po 8 czy 11 lat niewinnych ludzi w psychiatrykach – szpitalach psychiatrycznych (co ujawniła nam TV Polsat). Nie wiem czy ludzie wiedzą co to jest 8 czy 10 lat bezpodstawnego kryminału, bo szpital psychiatryczny to nic innego jak kryminał, a czasem jeszcze gorszy od kryminału. Widziałem natomiast uśmiechy, drwiny i szydercze wyrazy na twarzach prokuratorów i sędziów, którzy posyłali ludzi do więzienia. Nie wiem czy oni sobie z tego zdają sprawę. Rad byłbym, żeby ci prokuratorzy czy sędziowie jako chociażby częściową "rekompensatę" za bezpodstawne więzienie w psychiatryku osób poszli tam chociaż na tydzień na próbę, żeby zobaczyli jak tam jest, jak tam traktują człowieka, co z nim robią i jakie tam przechodzi poniżenie i upodlenie to może podchodziliby trochę ostrożniej do spraw wątpliwych lub bezzasadnych. Byłbym rad żeby takiemu prokuratorowi czy sędziemu kazano na każdym kroku rozbierać się na golasa i ze szczególnym upodobaniem szukać w kiszce stolcowej ukrytych np. narzędzi, pieniędzy czy innych rzeczy, to może chociaż trochę zrozumieliby swe błędy. Ja rozumiem, że zamykanie morderców, bandytów czy gwałcicieli jest rzeczą oczywistą i o to pretensji nie mogę mieć i chyba nikt również ich nie ma oprócz samych sprawców. Mamy, czym wszyscy się chwalą, ponad 25 lat demokracji, ale w systemie prawnym mamy ciągle komunę. System prawny jest tak jak zabetonowany silos, ile to się trzeba napracować, żeby ten beton z tego silosu rozkruszyć. System jest taki, że wsadzamy do paki tak na wszelki wypadek, uzasadniając to na różne sposoby, a to próbą matactwa, a to wysoką karą, często nie mając ku temu wystarczająco mocnych dowodów, i tak jak to za Bieruta czy Stalina bywało, dajecie mi człowieka to i na niego paragraf się znajdzie, natomiast w tych prawdziwych demokracjach sędziowie są bardzo ostrożni, bo stosują starą i bardzo dobrą maksymę, że lepiej jest jak czasem winny uniknie kary, co czasem się niestety zdarza, jak trafi się ukarać niewinnego, niszcząc taką osobę, jego życie, psychikę, rodzinę i wiele innych rzeczy z tym związanych. To są rzeczy bezcenne i o tym ci, co decydują o losie człowieka powinny wiedzieć. Pokazywano mi ostatnio listę osób z jednego z sądów, którzy jechali na wycieczkę po Europie, gdzie na około 50 uczestników połowa to sędziowie często z kimś z rodziny, a druga połowa to prokuratorzy też z żonami. To towarzystwo jechało na 10 dni, przez ten czas balangowali, bawili się, jedli i pili, popuszczali pasa, a po powrocie jedni jako sędziowie, drudzy jako prokuratorzy spotykali się na sali sądowej i sądzili ludzi. Nie wiem czy to zdrowy system. Patrząc na to z boku, to nie można przecież zabronić sędziom jechać na wycieczkę z prokuratorami, ale czy to zgodne z etyką zawodową to tak do końca nie jestem przekonany. To samo dotyczy terminów rozpatrywania spraw, gdzie sprawy wloką się latami, co jest dla ludzi bardzo uciążliwe. Co do równości wobec prawa, to jak obywatel zaniedba coś wobec sądu, np. nie dostarczy w wyznaczonym terminie jakiegoś dokumentu, to jest za to karany, a np. sędzia piszący uzasadnienie do wydanego wyroku, gdzie ma określony termin na jego napisanie przeciąga go np. pół roku dłużej, to czy jest to dobre. Taki sędzia pozostaje bezkarny, i tu mamy taki naoczny przykład niedoskonałości prawa. Jest wiele rzeczy o których można by mówić bez końca, rzeczy złych, które wymagają naprawy, ale to robią tylko ludzie. Tak jak są tacy, co nie mają talentu np. do gry na trąbce, skrzypcach czy fortepianie, to i są tacy co nie powinni być urzędnika-mi, sędziami czy prokuratorami, bo się do tego nie nadają, ale są, bo tak
chcieli np. ich rodzice czy były jesz-cze ku temu inne względy. Sędzia powinien mieć opaskę na oczach, powinien być przede wszystkim bezstronny, sprawiedliwy i co chyba najważniejsze ludzki, no i powinien sądzić bez uprzedzeń. Znany jest mi przypadek sędziego, który będąc na sesji Rady Powiatu usłyszał wiele słów krytyki pod adresem kierowanego przez niego sądu, a sprawa dotyczyła nie wyrokowania, a wydawania wypisów z ksiąg wieczystych i jak sam przyznał, krytyki słusznej, ale tenże sędzia po sesji wypowiedział do krytykującego sąd radnego bardzo znamienne słowa, że za tą krytykę to panu radnemu sąd zapłaci, i jak się wnet okazało, to faktycznie zostało radnemu to skrzętnie zapłacone, i o dziwo, przez tegoż sędziego – prezesa sądu.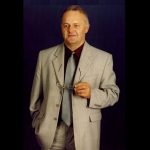 Józef Sztorc   Senator RP V Kadencji
Poniższy artykuł można pobrać w postaci PDF klikając tutaj "Pobierz"