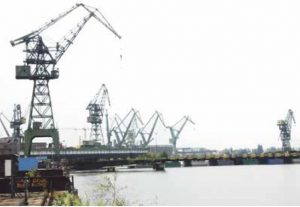 Tu widać, jakie Wałęsa i jego dwór mieli cele i co im przyświecało, na czyich byli usługach, jak podchodzili do spraw państwowych.
Nadeszły bardzo ciężkie czasy dla Pana Prezydenta RP Lecha Wałęsy – zwanego ostatnio "Bolkiem". Zaledwie kilka tygodni temu pochował syna, który zmarł po przedawkowaniu jakichś tam używek i tu nagle pojawiła się następna chyba tragedia, a to opinia grafologiczna pisma Wałęsy wykonana przez Instytut Ekspertyz Sądowych w Krakowie. Bronił się Pan Prezydent, nie dał próbki swego pisma, bo myślał, że nie ma nigdzie jego pisma, że wszystko zostało "powyciągane", ale tak nie jest i został obnażony do końca, została obnażona jego historia, jego legenda i tym samym historia naszego państwa, bo otóż okazuje się, że "legenda" była płatnym kapusiem Służby Bezpieczeństwa. To najgorszy scenariusz, jaki mogło Wałęsie napisać życie. Cała jego legenda legła w gruzach i pękła jak bańka mydlana. Według słów jednego z byłych wojewodów tarnowskich, który dawno mówił, że to Wałęsę stworzyła Służba Bezpieczeństwa w uzgodnieniu z Kościołem. To haniebne, że taki bohater ma taki koniec. Ale to nie koniec, bo życie będzie chyba pisać dalsze scenariusze walki, życia i historii Prezydenta Wałęsy, które według mnie będą jeszcze bardziej ciemne od tego co już wiemy, i chyba od tego co się dowiemy. Jak wiadomo 4 czerwca 1992 roku podczas słynnego nocnego
posiedzenia Sejmu RP, podczas którego ówczesny Minister Spraw Wewnętrznych Antoni Macierewicz ujawnił listę współpracowników SB piastujących najważniejsze funkcje w naszym państwie, na której to liście figurował Pan Prezydent Lech Wałęsa – Wałęsa w pierwszej chwili przyznał się do współpracy z bezpieką i taki komunikat został dla PAP nadany, ale chyba po czterech godzinach został wycofany. Co wtedy zrobił Wałęsa jako Prezydent RP, ano zażądał przerwy w obradach Sejmu i w trybie pilnym, niezgodnym z Konstytucją zażądał dymisji rządu Premiera Jana Olszewskiego. Działo się to w godzinach nocnych 4 czerwca 1992 roku i z pomocą Waldemara Pawlaka z PSL, Donalda Tuska z KLD, Leszka Moczulskiego z KPN oraz Jana Marii Rokity z Unii Demokratycznej odwołano z funkcji Premiera Rządu RP Jana Olszewskiego i powołano na Premiera Waldemara Pawlaka. Pawlak nie porządził długo, chyba coś z miesiąc i go odwołano na korzyść Hanny Suchockiej. Teczki, to jeden z powodów odwołania Jana Olszewskiego, ale chyba ważniejszym było to, że ten rząd zmienił koncepcję prywatyzacji, tej prywatyzacji związanej z grabieżą naszego majątku narodowego, naszego przemysłu i gospodarki. Kto został "ograny" przez Wałęsę, Pawlaka, Tuska, Rokitę i Moczulskiego, ano Antoni Macierewicz i Jarosław Kaczyński, który wtedy jako poseł reprezentował w Sejmie tę zdrową propanstwową część Sejmu RP. Tu widać, jakie Wałęsa i jego dwór mieli cele, i co im przyświecało, na czyich byli usługach, jak podchodzili do spraw państwowych. To dzięki Wałęsie rozgrabiono, czy mówiąc bardziej elegancko – sprywatyzowano w szemranych okolicznościach większości naszego przemysłu (tego lepszego) i jeżeli taki był cel odwołania Jana Olszewskiego z funkcji Premiera, to jeszcze bardziej pogrąży to Wałęsę.
Wałęsa broni się jak może, ale według mnie lepiej by zrobił, jakby się przyznał, że był kapusiem i brał za to kasę, bo miał w domu ośmioro czy dziewięcioro małych dzieci, żonę. Naród by mu wybaczył i zapomniał by o sprawie, a tak to ma to, co ma. Co będzie się dalej działo to łatwo przewidzieć, ano według mojej wiedzy to będzie tak, że Sąd Apelacyjny w Warszawie (Wydział Lustracyjny) wróci do sprawy lustracji Wałęsy, do czasu kiedy ten kandydował na prezydenta i musiał złożyć oświadczenie, że nie był współpracownikiem Urzędu Bezpieczeństwa ani Służby Bezpieczeństwa. Wtedy Sąd Lustracyjny orzekł, że na podstawie tych dokumentów, jakie przekazał wtedy do Sądu Urząd Ochrony Państwa, nie da się stwierdzić czy Wałęsa był współpracownikiem SB i UB czy nie, bo to były same kopie i żaden grafolog nie podjął się na podstawie kopii dokumentów, wykonać opinii grafologicznej pisma Wałęsy, i tym sposobem mógł on kandydować na Urząd Prezydenta RP. No ale dziś są nowe dokumenty i dowody w sprawie, które mówią, że Wałęsa złożył fałszywe oświadczenie lustracyjne. Sąd nie będzie miał wyjścia, będzie musiał wydać takie orzeczenie, że Pan Lech Wałęsa jako kandydat na Prezydenta RP był "TW" SB i skłamał w oświadczeniu lustracyjnym, a tym samym nie mógł kandydować na Prezyden-ta RP. Czym to będzie skutkowało, ano tym, że cofnie mu się przywileje, jakie posiada były Prezydent, a to całodobowa ochrona z BOR, bezpłatne limuzyny z BOR, emerytura prezydencka i środki na utrzymanie biura fundacji Wałęsy. Pan Prezydent Wałęsa zostanie pozbawiony tych dóbr doraźnych, no i chyba tytułu Prezydenta RP. To będzie dla niego, jego wielbicieli i fanów straszne, ale będzie to też szkoda dla naszego Państwa, które straci reputację, której mu też brakuje. Parę słów o liście współpracowników UB i SB, którą 4 czerwca 1992 roku Minister Antoni Macierewicz przedstawił w Sejmie, i kto był na tej liście. Ano było tam siedmiu czy ośmiu ministrów, kilkudziesięciu posłów i senatorów, wielu szefów instytucji i urzędów centralnych, tak że około 20-30 proc. to byli ludzie dawnych służb bezpieczeństwa. Dziś łatwo jest o tym mówić, bo w Polsce w miarę spokój, gospodarka jakoś tam hula, bezrobocie spadło i ludziom się coraz lepiej żyje ale wtedy było inaczej, bo stała u nas kilkusettysięczna Armia Rosyjska, i to był prawdziwy problem, który Prezydenci Wałęsa i Jelcyn w miarę dobrze rozwiązali. Historia jak zwykle zatoczyła koło, ówcześni przegrani tj. Antoni Macierewicz i Jarosław Kaczyński będą chyba górą, a bohater tamtych czasów, słynny na cały świat "Bolek" będzie wyszydzany i odsądzany od czci i wiary. Sądy będą musiały pozmieniać wiele wyroków, które zapadły z powództwa Pana Prezydenta Lecha Wałęsy o zniesławienie poprzez nazywanie go "Bolkiem".
Na pocieszenie dla Pana Prezydenta Lecha Wałęsy niech pozostanie fakt, że wtedy było w Polsce około stu tysięcy szpicli, płatnych konfidentów i donosicieli, a on był tylko jakimś tam bardzo drobnym promilem tej masy, no i kwota około 15 tys. zł za te lata donosicielstwa też nie poraża. Ja osobiście bardzo współczuję Panu Prezydentowi Lechowi Wałęsie, bo wczuwam się w jego obecną sytuację. Leżącego na ziemi bardzo łatwo się kopie, a w takiej sytuacji leżącego jest obecnie Pan Prezydent Lech Wałęsa, z każdej strony opluwany i wyszydzany, i pewno nie jest mu z tym dobrze. Słysząc w jednej ze stacji TV, że Lech Wałęsa – było nie było- były Prezydent RP to wybryk historii, o niespotykanie niskim ilorazie inteligencji, to przechodzą mnie ciarki po plecach i różne myśli, co się dzieje z elitami lego państwa. Do jakiego poziomu zeszła debata polityczna, a zastanawia mnie, czy my jako naród też nie zeszliśmy do tego poziomu. Szkoda że legenda Solidarności ma taki koniec, który wielu mu wróżyło, ale i wielu w taki koniec nie wierzyło.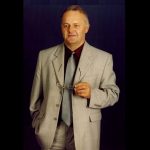 Józef Sztorc
Senator RP V Kadencji
Poniższy artykuł można pobrać w postaci PDF klikając tutaj "Pobierz"