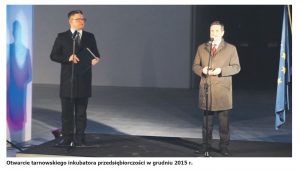 Wiele poprzednio pisałem o zawiłości polskiego prawa, o jego koślawości, często o niezrozumiałości tego prawa przez zwykłych obywateli.
Prawo jest według oceny bardzo wielu ludzi tworzone tak, jakby było tworzone dla prawników, bo to oni umieją je prawidłowo czytać i interpretować. Prosty, zwykły obywatel nie zna zawiłości tegoż prawa, i tu tkwi chyba wiele początków problemów, z którymi boryka się całe państwo. Zamiast być jasne i czytelne, to jest do granic niezrozumiałe i nieczytelne. Taki kwiatek prawny z ostatnich dni to sprawa lekarki w szpitalu chyba w Białogardzie, która do pracy dojeżdżała 400 km, a dyżury pełniła po cztery doby, a jak w wywiadzie telewizyjnym mówili przedstawiciele tegoż szpitala to mogło być nawet i 8 dób to jest 172 godziny. To chyba rekord świata. Trzeba sobie zadać pytanie, czym on był spowodowany, czy chęcią zarobku, bo szpital za te godziny płacił, czy brakiem innych lekarzy. Tu musi się zadać pytanie, kto tej pani pozwolił na taką pracę. Śmieszne też było stanowisko dyrekcji szpitala, że wszystko jest zgodne z przepisami. Broń Boże wpaść w ręce lekarki, która jedzie do pracy 400 km (po takiej drodze to już człowiek czasem ma dość, bo jest to uciążliwe) i po tej jeździe jeszcze dyżuruje po cztery czy osiem dób. Przecież zwykły kierowca po kilku godzinach jazdy musi mieć obowiązkową kilkugodzinną przerwę, bo wymuszają to na nim przepisy i Inspekcja Transportu Drogowego. Bardzo jestem ciekaw jak wygląda praca po np. kilkudziesięciu godzinach dyżuru przy chorym, który oddaje swoje zdrowie w ręce tegoż lekarza. Gdzie jest Państwowa Inspekcja Pracy?
Na przykład w Niemczech lekarz może pracować tylko 12 godzin nadliczbowych w miesiącu a u nas w Polsce może robić po 500 czy 600 godzin. Przecież prawo w Unii Europejskiej jest jedno, tak w Polsce, jak i w Niemczech, i często na to unijne prawo nasi rządzący się powołują. Czyżby prawo było stosowane wybiórczo, tam gdzie pasuje to jest prawo UE, a gdzie nie pasuje to jest stosowane prawo polskie. Niech Opatrzność ma w opiece pacjentów, których leczą lekarze na cztero czy ośmiodniowych dyżurach.
To tak skomplikowane prawo utrudnia w Polsce prowadzenie biznesu, bo zwykły polski rzemieślnik czy przedsiębiorca niejednokrotnie nie jest w stanie poradzić sobie z zawiłościami systemów prawnych dotyczących całych dziedzin naszego życia. Jak można zaobserwować i ocenić, kto inwestuje w budowę fabryk, dużych galerii handlowych, obiektów sportowych, czy infrastrukturalnych, to ta ocena wypada tragicznie dla polskiego biznesu. Patrząc na strefy przemysłowe zlokalizowane w Mielcu, Rzeszowie czy Niepołomicach, to tam 90% inwestycji, to inwestycje ogromnych korporacji międzynarodowych, które zatrudniają sztaby radców i prawników, którzy są w stanie poradzić sobie z zawiłościami przepisów prawnych. Polski biznes wygląda w tym porównaniu bardzo mizernie. Nie ma co porównywać z budowanymi firmami w wyżej wymienionych miastach, gdzie następuje bardzo dynamiczny rozwój. Powstają setki hektarów terenów inwestycyjnych. Widok budujących się przedsiębiorstw w Mielcu czy Rzeszowie powinien przyprawić o ból głowy włodarzy Tarnowa. Proponowałem wiele razy i to publicznie, żeby nasi włodarze przejechali się do Mielca czy Rzeszowa i zobaczyli co tam się dzieje. To istna rewolucja przemysłowa. A co w Tarnowie. Ano zupełny marazm i zastój. Z której strony człowiek wjeżdża do miasta, to albo ruiny albo upadające czy opuszczone firmy. Od Kielc mamy Pralfę, od Żabna Hutę Szkła, od Krakowa zabytkowe już ruiny po Owintarze, od Tuchowa tereny po cegielniach, tartakach i innych firmach, od Dębicy mamy tarnowski PKS i halę widowiskową w Gumniskach. To chluby nie przynosi, a wręcz odstrasza potencjalnych inwestorów. Tak samo ma się centrum miasta, gdzie dość ładne są tylko fasady budynków, ale jak ktoś zobaczy na ich tyły, na puste oficyny, na dziesiątki a może i setki lokali stojących pustych i oferowanych do wynajęcia, to człowieka ogarnia zgroza. Wielkim niewypałem jest słynny już Tarnowski Klaster Przemysłowy (z dawnym dodatkiem "Plastikowa Dolina", ale dodatek ten ze wstydu zlikwidowano), gdzie za kilka milionów złotych wyremontowano stare hale na terenie Zakładów Mechanicznych, w których niezbyt dobrze się dzieje. A przypomnę, jak jeszcze niedawno Klaster wizytował minister Michał Kamiński (ten co go ostatnio z Platformy wyrzucili, bo uznano że m.in. to on odpowiada za klęskę wyborczą PO), przyjmowany hucznie przez Pana Prezydenta Ciepielę i niektórych radnych, gdzie Pan Prezydent obiecywał utworzenie 2000 nowych miejsc pracy (to i tak mniej jak twórca Klastra Pan Aleksander Grad, bo ten ci obiecywał ich 10.000). Jedne firmy nie zagrzały jeszcze dobrze miejsca, i już się z Klastra wynoszą, a drugie przenoszą się np. z Niedomic czy Żabna. To prawie fikcja, ale rozumiem, że to było
czynione na potrzeby prowadzonych kampanii wyborczych, bo twórca został ministrem, później Pani Prezes Klastra została Eurodeputowaną i Konsulem w Chicago, a ostatni piewca Klastra prezydentem miasta. Wielokrotnie powtarzałem, że samorządy nie są od prowadzenia biznesu, bo to nigdzie się nie powiodło i tego nie mogą działacze zrozumieć. Co innego jest prowadzić wodociągi i oczyszczanie miasta, gdzie jak jest źle, to podnosi się cenę np. wody, a klaster to zwykła spółka działająca na otwartym rynku, i musi działać w sposób biznesowy, a nie robić tylko konferencje prasowe, opowiadać ludziom mrzonki i dyrdymały. Od klastra powinni być odizolowani politycy, i Pan Prezydent Ciepiela to musi zrozumieć, bo to jemu także szkodzi. Miastu też nie pomogły afery w Urzędzie związane z żużlem (Sportowa Spółka Akcyjna Unia Tarnów) czy słynnym łącznikiem z autostradą, bo to dopełnia tego negatywnego wizerunku miasta. Cieszę się, że Pan Prezydent Roman Ciepiela trzeźwo ocenia sytuację, bo nie brak mu przecież doświadczenia w pracy samorządowej. Mam nadzieję, że potrafi tak zreformować Urząd Miasta (to jak widać już rozpoczął), że w Tarnowie zacznie się coś dziać pozytywnego, że zniknie ta negatywna opinia o mieście, a on sam obroni się w zapowiadanym referendum.
Żywię również nadzieję, że Pan Prezydent potrafi zmienić funkcjonowanie podległego Urzędu, że nie będzie przewlekłości w załatwianiu spraw, że obywatele będą traktowani z godnością, a różne instytucje, tak społeczne, jak i biznesowe, będą dla Pana Prezydenta partnerami w zarządzaniu miastem. Niepokoi mnie trochę jednak taka ciekawa rzecz, którą obserwuję od długich już lat, że prawie każdy "jakiś ważny" zwalniany, czy odwołany z pełnienia funkcji prezydent, wójt, burmistrz, prezes, dyrektor czy nawet minister przez maksymalną liczbę 180 dni przebywa na zwolnieniu chorobowym. Nie podejrzewając żadnych kombinacji przychodzą człowiekowi czasem takie myśli, że gospodarką, przemysłem, administracją, można by rzec całą Polską władają ludzie chorzy, pracują ostatkiem sił, co potwierdzają te zwolnienia lekarskie (które akceptuje zresztą ZUS), a przykłady mamy wokół siebie na co dzień (nawet i z UM Tarnów). Jak ludzie chorzy, niezdolni do pracy mogą kierować sprawami naszego życia a tym samym państwa. Mimo wszystko, lepiej chyba żeby w odpowiednim czasie poszli "trochę pochorować", jak mieliby wyzionąć ducha na stanowisku pracy, tak jak lekarka z Białogardu.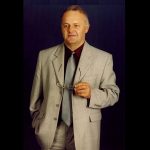 Józef Sztorc   Senator RP V Kadencji
Poniższy artykuł można pobrać w postaci PDF klikając tutaj "Pobierz"