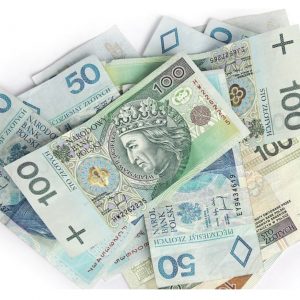 Po kilku artykułach traktujących o tworzeniu prawa, jego  rozumieniu, interpretacji, a szczególnie jego stosowaniu,  otrzymałem kilka telefonów od czytelników podzielających mój punkt widzenia. Potwierdza się moje stwierdzenie, że mamy w Polsce zbyt skomplikowany system prawny i związane z nim procedury. Nie ma wątpliwości, że te czynniki utrudniają pracę między innymi sędziom, których krytykujemy za przewlekłość prowadzonych postępowań, wywodzenie błędnych wniosków, co wpływa negatywnie na prowadzenie jakiejkolwiek działalności, czy potocznie określanego biznesu, a to przekłada się na ograniczenia rozwoju naszego kraju.
Analizując dane OECD, to mamy w Polsce najdłuższe terminy postępowań sądowych, które średnio wynoszą około 700 dni, co nie przynosi niestety chwały naszemu sądownictwu, gdzie z kolei są za nami np. Irlandia z 65o dniami, Czechy z liczbą około 600 dni, Niemcami z 400 dniami, Francja z około 300 dniami, no i na końcu tego niechlubnego zestawienia jest taki kraj jak Korea Południowa ze średnim terminem postępowania sądowego trwającego tam około 200 dni. Jeżeli porównać Polskę z Koreą Południową to przed 50 laty byliśmy na podobnym poziomie rozwoju gospodarczego, wydajności pracy, dochodu narodowego i zadłużenia. W tamtym okresie u nas jak i w Korei Południowej rozpoczęto intensywnie industrializować państwo, rozbudowywać i unowocześniać gospodarkę, oczywiście dokonując zadłużenia się. Dziś po ponad 50 latach Korea Południowa ma jedną z lepszych gospodarek na świecie, kilkadziesiąt znanych światowych marek jak np. samochody KIA czy Hyundai, Daewoo, Asia, Samsung Mators, elektronikę marki LG, Samsung czy Hynix. A co mamy w Polsce i czy mamy jedną chociaż światową markę jakiegoś produktu. Ano nie mamy. Próbowano kiedyś zrobić Wódkę "Sobieski" światową marką, ale to się nie udało, bo jak zaczęto koło tego majstrować, to okazało się, że ktoś był "mądry" i sprzedał znak firmowy "Sobieski" Niemcom. To właśnie jest Polska, ten nasz piękny kraj. Mamy podobną liczbę mieszkańców, bo w Polsce żyje nas troszkę mniej jak 40 mln, a w Korei Południowej mniej jak 50 mln, ale zadłużenia prawie nie mają, a u nas nie wiadomo dokładnie ile tego jest, bo każdy liczy po swojemu, i jednym wychodzi że jest to około i bln zł, a drudzy mówią o 3 bilionach złotych.
Jedna kwota jest astronomiczna i druga również. Ciekawym pomysłem jest słynny zegar "Balcerowicza" w Warszawie, który pokazuje jak zadłuża się nasze państwo, gdzie co minutę przybywa ileś tam milionów długu. Jeżeli chcemy w Polsce budować dobrobyt, to musimy zmienić sposób postrzegania prawa i traktować to prawo jako dobro wspólne, które ma nam wszystkim służyć, dla dobra tak naszego jak i dobra naszej ojczyzny. Rządzący i ustanawiający prawo muszą je tak udoskonalić, aby wszyscy stosujący to prawo, egzekwujący go jak i interpretujący rozumieli jak działają mechanizmy gospodarki wolnorynkowej i nie ma to prawa być hamulcowym tej gospodarki. Chcę przytoczyć jeszcze jedne dane za OECD, dotyczące liczby spraw jakie wpływają rocznie do sądów w przeliczeniu na jednego sędziego, a jest to tak. We Włoszech jest to około 1000, Francja 400, Niemcy 220, Czechy 180, a w Polsce jest to około 170. Te dane powinny wprawić co najmniej w zadumę wykonujących w Polsce władzę. Nie chcę rozwijać dłużej tego tematu, bo chcę jeszcze pożyć chociaż trochę w jako takim spokoju, co przy chociażby minimalnej krytyce jest u nas niemożliwe, co często czuję na swojej skórze także ze strony tych wykonujących prawo.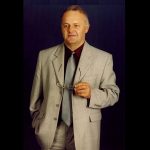 Józef Sztorc   Senator RP V Kadencji
Poniższy artykuł można pobrać w postaci PDF klikając tutaj "Pobierz"