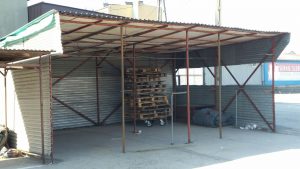 Jak poprzednio pisałem o politycznych zawirowaniach koło Giełdy Rolnej "Ek-Rol" sp. z o.o. w Proszowicach i skutkach jakie z tego powodu będą się powoli pojawiać, to teraz pozwolę sobie parę słów napisać o ekonomicznej stronie sprawy, bo i ta jest bardzo ważna. Poprzedni Burmistrz Jan Makowski jako reprezentant Miasta i Gminy Proszowice, głównego udziałowca spółki, traktował "Ek-Rol" jako zdobycz wojenną, jak jakieś latyfundia, czy może złote jajko a to tym złotym jajkiem nie jest i nigdy nie było. W takim stanie biznesowym jak dziś, to "Ek-Rol" jest raczej zgniłym jajkiem lub jak to w różnych zakątkach naszego kraju mówią zbukiem lub zapartkiem, który dopóki jest w skorupie to jeszcze ujdzie, ale jak skorupka pęknie to strasznie cuchnie. Burmistrz Makowski hojnie obdarowywał różnych znajomków warzywami będącymi własnością spółki "Ek-Rol" /i jak niektórzy mówią że nie tylko/, zwalniał niektórych po uważaniu z opłaty za wjazd na teren giełdy i jeszcze kilka innych rzeczy. Podobnie robił jego następca Burmistrz Cichy i też zwalniał z opłat niektórych swoich zauszników, jak to co niektórzy mówią, tym co mu robili kampanię w wyborach w 2014 roku.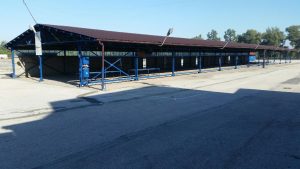 Dopiero na stanowczy protest udziałowców proceder ten został zakazany na Walnym Zebraniu "Ek-Rolu", które odbyło się w dniu 23 czerwca 2016 roku. Burmistrz był pod ścianą, albo zgodę na cofnięcie kolesiom bezpłatnych wjazdów na teren giełdy, albo wniosek do organów ścigania. "Ek-Rol" od kilku już lat jak to w żargonie handlowców się mawia, jedzie po bandzie, to jest osiąga zysk w wysokości kilku tysięcy złotych, w takiej wysokości zysk to na oko widać, że jest kombinowany i został wykreowany w księgowości, ale tak faktycznie to spółka ponosiła straty, przejadała swój majątek i wkłady udziałowców oraz trwoniła pieniądze uzyskane ze sprzedaży nieruchomości. Bo cóż to za zysk kilku tysięcy złotych w stosunku do udziałów w wysokości 2.600.000 zł i majątku wartości kilku milionów złotych. To śmieszny zysk w wysokości kilku promili, a powinien być w wysokości co najmniej kilku procent, tak jak się to określa w branży. Tu wychodzą na wierzch błędy w zarządzaniu, błędy inwestycyjne, polityka kolesiostwa i rozdawnictwa znajomym króliczka.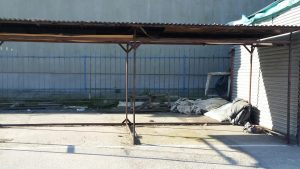 Po Walnym Zgromadzeniu otrzymałem kilka telefonów z pogróżkami, żebym się w Proszowicach więcej nie pokazywał i coś tam jeszcze, ale jestem dość odważny i do Proszowic na pewno przyjadę.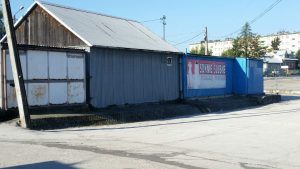 Piszę te kilka słów o "Ek-Rolu", bo tak Pan Cichy, Burmistrz Proszowic, jak i Pan Zbigniew Kotlarz Przewodniczący Rady Nadzorczej "Ek-Rolu" zapewniali mnie na Walnym Zebraniu że w trybie pilnym podejmiemy działania naprawcze w spółce "Ek-Rol", a zwłokę uzasadnili tym że musieli naprawiać i sprzątać w Gminie Proszowice po tym co zostawił poprzedni Burmistrz Jan Makowski. Rolnicy handlujący na Giełdzie "Ek-Rol" płodami rolnymi oczkują również, że znikną tumany kurzu jak  jest sucho, i głębokie błoto jak poleje deszcz, co urąga przepisom, a na co przymykają oko inspekcje tak sanitarna jak i weterynaryjna.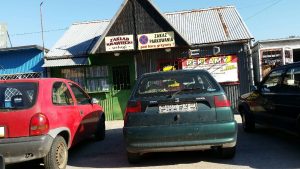 Wierząc że to prawda czekam na ruchy ze strony Pana Burmistrza G. Cichego, ruchy które uratują  Giełdę Rolną "Ek-Rol" w Proszowicach od niechybnego upadku, i końca marzeń o "złotym jajku".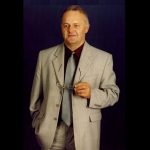 w imieniu grupy udziałowców
Józef Sztorc
Senator RP V Kadencji