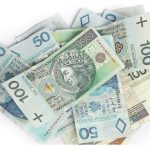 Kraj nasz oplotła pajęczy-na przeróżnych stowarzyszeń i fundacji. Według pojawiających się tu i ówdzie informacji, ich liczba może przyprawić o ból głowy wielu naszych mieszkańców.
Stowarzyszeń jest w Polsce około sto tysięcy, a fundacji ponad 16 tys. Jest to ogromna liczba, biorąc pod uwagę szczodrość, zasobność i bogactwo naszego społeczeństwa. Większość stowarzyszeń to różnego rodzaju kluby sportowe, w których uprawia się różne dyscypliny sportu jak piłka nożna, bo tych klubów jest najwięcej i mają one status Ludowych Klubów
(zespołów) Sportowych, ale są też kluby żużlowe, siatkarskie, bokserskie, tenisowe, pływackie, jeździeckie i wiele innych w różnych dyscyplinach sportu. Jest też wiele stowarzyszeń innych jak sportowe, a to są Ochotnicze Straże Pożarne, Orkiestry Strażackie, Koła Gospodyń Wiejskich, różne chóry, zespoły taneczne, stowarzyszenia integracyjne czy opiekujące się osobami niepełnosprawnymi. W przeważającej większości są one  utrzymywane przez samorządy, które wzięły na swoje barki ciężar ich utrzymania. Znając dość dobrze te organizacje, śmiem twierdzić że udział samorządów w ich utrzymaniu waha się od 10 nawet i
do 80 proc., w zależności gdzie dane stowarzyszenie funkcjonuje,
bo np. w bogatej miejscowości działacze są w stanie zapewnić sobie darczyńców i sponsorów prawie na całe potrzeby stowarzyszenia, a w biednych miejscowościach, gdzie jest tylko kościół, szkoła i jakiś sklepik działacze nie mają takiej możliwości i wiszą na tzw. klamce
u wójta czy burmistrza. Osobną parą "kaloszy" są stowarzyszenia słynnych aktorek, celebrytek czy piosenkarek, które poprzez skuteczną (ale również kosztowną) reklamę telewizyjną i radiową są w stanie uzbierać z jednego proc. odpisu od podatku dochodowego  kwotę nawet i 50 milionów złotych. To chore, bo im mają więcej środków, to tym bardziej się reklamują i ten amok zbiórki z 1 proc. coraz bardziej się nakręca, a tak nie powinno być, bo biedne stowarzyszenia, których nie stać na wydanie wielu tysięcy złotych na reklamę, klepią przysłowiową biedę i są w stanie uzbierać z 1 proc. odpisu kwotę pięciu czy 10 tysięcy złotych. Przecież kwota 50 mln zł to astronomiczna suma w stowarzyszeniu, tak naprawdę trudna do wydania. Wspominałem kiedyś o problemie Panu Ministrowi Władysławowi Kosiniakowi-Kamyszowi, ale ten przestał być ministrem i temat umarł. Informowałem również o tej  "chorobie" Panią Elżbietę Rafalską, obecną Minister Płacy, Pracy i Polityki Społecznej, bo to chory system i trzeba go poregulować. Inną sprawą jest te 16 tys. fundacji. Powiedziałbym, że to elita wśród organizacji społecznych i dobroczynnych, bo fundację jest dużo trudniej w KRS zarejestrować. To, co ostatnio słychać o fundacjach i o ich finansowaniu, to włos się na głowie jeży. Powodem są powiązania, jak to niektórzy nazywają, a dosadniej nazywają to pajęczyną jaka oplata nasze państwo, urzędy centralne, wielkie państwowe firmy, koncerny oraz samorządy, które finansują te fundacje kwotami wielu milionów złotych rocznie. A któż to zasiada we władzach tych fundacji, ano córki i zięciowie prezydentów, prezesów sądów, sędziów i wszelkiej maści ludzi, jak aktorów, byłych polityków i tzw. "rodziny". Nie należy negować istnienia i działania fundacji o charakterze czysto charytatywnym i pomocowym, bez których wiele dzieci nie doczekałoby drogich operacji, wielu ludzi nie byłoby stać na zafundowanie sobie np. protezy nogi, czy jakże wielu wyjeżdża z pomocą tychże fundacji na bardzo drogie, ale i nieodzowne dla życia operacje do USA, gdzie ratują swoje zdrowie i życie. To jest chwalebne i całe szczęście, że one działają, niosąc pomoc, często "żebrząc" o wsparcie u ludzi czy w firmach. Ale jest też druga część tychże fundacji, jak je to nazywam "pasożytów", które czerpią
miliony złotych z państwowych pieniędzy, posiadają piękne budynki i biura w dobrych miejscach w stolicy, a zatrudnieni tam zarabiają krocie, porównując je do normalnego średniego pracownika, jeżdżą wypasionymi autami, i powiem, żyją ponad stan. Idea fundacji była kiedyś taka, że wysoko urodzeni ludzie, szlachcice, magnaci, książęta czy królowie oraz ich rodziny zakładali fundacje, których celem było niesienie pomocy biednym i potrzebującym ludziom, zajmowały się krzewieniem kultury, budową szpitali, ochronek, szkół czy burs dla uczniów, jak też fundowali np. kościoły czy inne szlachetne rzeczy. Ale czynili to za swoje, i w dobrej intencji, dla ogółu. A co mamy dzisiaj? Ano w fundacjach działają, jak wspomniałem wcześniej, byli i obecni prominenci, jak prezydentowe, ministrowie, byli sędziowie i prezesi Trybunału Konstytucyjnego czy ich rodziny. To taka istna  pajęczyna. Przecież nie ma się co łudzić, że jakaś fundacja np. z Tarnowa mogłaby otrzymać jednorazowo kwotę kilku milionów złotych od jakiegoś urzędu czy państwowego koncernu bez posiadania we władzach jakiegoś "wujka". Znam przypadki, że fundacje czy stowarzyszenia piszą dziesiątki listów i próśb do wszystkich możliwych urzędów i instytucji, ale przeważnie jest to bez odzewu, nawet nie fatygują się aby udzielić jakichkolwiek odpowiedzi. Co innego jak się jest oplecionym i jak to mówią "pajęczyną", to pieniądze płyną szerokim strumieniem i to nie na działalność charytatywną, lecz przede wszystkim na szkolenia, kursy, pogawędki i bajania, przy których jest masę hucznych zabaw i swawoli w najbardziej renomowanych ośrodkach SPA, w najbardziej znanych kurortach, tak w kraju jak i za granicą, a co w związku z tym, to i najdroższych. To wymaga pilnego uregulowania, aby ukrócić choć trochę pasożytnictwo i omieść tą "pajęczynę", o której tak ostatnio głośno w środkach masowego przekazu.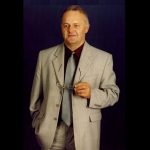 Józef Sztorc   Senator RP V Kadencji
Poniższy artykuł można pobrać w postaci PDF klikając tutaj "Pobierz"