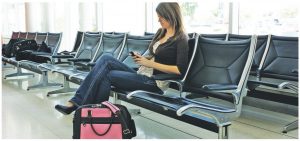 Tarnów jako organizm gospodarczy i społeczny powoli kona i dogorywa. Powolna degradacja miasta zaczęła się wraz z utratą statusu województwa.
Wojewoda i kierowany przez niego Urząd dysponował swoim budżetem, a w Tarnowie i regionie było zlokalizowanych wiele instytucji wojewódzkich, powiem ponadpowiatowych, dysponujących budżetem i swoimi uprawnieniami. Wokół województwa "kręciło" się życie, tak gospodarcze, społeczne, jak i polityczne. Wraz z reorganizacją podziału administracyjnego kraju, Tarnów utracił status jednego z 49 województw i stał się jednym z ponad 250 powiatów. Wiele się mówiło o braku obrony tegoż statusu, ale to było nie do obrony, i patrząc na ten nowy podział administracyjny, to chyba z punktu widzenia tych prawie 20 lat, był to dobry krok. Skumulowano władzę, pieniądze i decyzyjność. Patrząc na ówczesny układ polityczny i możliwość obrony województwa tarnowskiego, to byliśmy bez szans, bo jeżeli ówczesny Prezydent RP Pan Aleksander Kwaśniewski, mimo obietnic i rodzinnych korzeni, nie dał rady przeforsować województwa ze stolicą w Koszalinie, mimo że takie próby podejmowano, to co dopiero mówić o klasie politycznej Tarnowa, i o tym, że zawsze ponad połowa parlamentarzystów była spoza Tarnowa, jak również władze wojewódzkie. Szkoda, że ówczesny wojewoda tarnowski Pan Aleksander Grad nie dopilnował, żeby miastu przekazać chociażby Ratusz, który jest na dziś własnością władz wojewódzkich w Krakowie, to śmieszne, ale prawdziwe.
Miasto się wyludnia, w ostatnich 20 latach ubyło, to znaczy zostało zlikwidowanych lub upadło, ponad 60 państwowych i spółdzielczych przedsiębiorstw, nie licząc podobnej liczby oddziałów czy filii firm z innych regionów kraju, które mają swe siedziby w Tarnowie. Według różnych wyliczeń miasto zbliża się do stu tysięcy mieszkańców, gdy w szczycie miało ich ponad 123 tysiące, a jak kiedyś zapowiedział jeden z wojewodów, to Tarnów w 2030 roku zbliży się do 80 tys. mieszkańców. Młodzi ludzie uciekają z Tamowa i okolic, bo Tarnów stał się zaściankiem, brak jest dobrze płatnej pracy i związanych z tym perspektyw życiowych. Miasto ubożeje, z każdej strony. Ten, kto wjeżdża do Tarnowa widzi ruiny i kikuty pozostałości po firmach, no a centrum też nie lepsze, chociażby ulica Krakowska czy Wałowa i wiele innych. Wieczorem miasto cichnie, życie jakby zamierało. Co jest tego powodem? Według mnie to samouwielbienie elit rządzących miastem przez ostatnie 20 lat, no i chyba wiara w wielkość i nieomylność lidera Ruchu 100 i PO, Aleksandra Grada, i jego dworu. Dwór zlokalizowany w Urzędzie robił to, co robił i mamy tego efekty. Do tego brak współpracy, a można by chyba do tego dodać i wrogość rządzących miastem do różnych instytucji i organizacji działających w mieście. Ma to różne podłoże na tle politycznymi chyba  ambicjonalnym, tak po prostu, każdy chce być najważniejszy, no i tym sposobem przypochlebia się mieszkańcom przed następnymi wyborami. Ci, co chcą w mieście zaistnieć, i nie bardzo im się to udaje, bo są albo nieudacznikami, albo zwykłymi obibokami i leniami, proponują na przykład przedłużenie pasa startowego nieistniejącego lotniska czy wykonanie nikomu niepotrzebnego zjazdu z obwodnicy południowej miasta na drogę prowadzącą na Górę Św. Marcina.
Nie ma się co dziwić takiemu traktowaniu tych niedorzecznych propozycji przez Pana Prezydenta miasta Tarnowa, a ostatnio było to widać na hucznym zebraniu na tematy m.in. infrastruktury miejskiej, na którym to nie pojawił się, ani Prezydent, ani zastępcy, którzy uważali to zapewne za stratę czasu. Wiadomo od dawna, że urzędy nie są od prowadzenia biznesu, a w Tarnowie władze na siłę pakują dziesiątki milionów złotych w tzw. "uszczęśliwienie" biznesu, jak np. słynnego Klastra Przemysłowego "Plastikowa Dolina". To niewypał w wykonaniu miasta. Tam, gdzie mądra władza, to i miasto się rozwija, jak na przykład Mielec, Niepołomice, Nowy Sącz czy Rzeszów. Myślę, że nie ma co się załamywać, trzeba iść do przodu. To, co zostało w mieście (chociaż z bardzo nieudaną konsolidacją i niefrasobliwymi decyzjami co do lokalizacji władz Grupy Azoty), to Zakłady Azotowe i nie ma innego wyjścia, tylko wokół Azotów trzeba próbować reanimować miasto. Takie rozmowy są prowadzone i jestem jednym z ich organizatorów. Nie można się boczyć na siebie, że ten to z PiS, a ten z PO. To panowie muszą, jeżeli chcą (a tak się przynajmniej na różnych publicznych spotkaniach wypowiadają), pomóc miastu, wszelkie swary odłożyć na bok, co często jest bardzo trudne, ale niestety chyba konieczne.
Według mnie, a prowadzę już działalność gospodarczą prawie 50 lat, to nie ma innego wyjścia, jak wspólnie zorganizować przy zjeździe
z autostrady A-4 tereny z przeznaczeniem na przyszłe inwestycje. Nie tak dawno zaproponowałem władzom, że istnieje możliwość zlokalizowania w Tarnowie fabryki jednego z globalnych koncernów z branży przemysłowej i lotniczej, która zatrudniłaby około 4,5 tys. pracowników, to jeden z miejskich prominentów po prostu zbladł, a inny się zwyczajnie na propozycję wypiął, na co są stosowne dokumenty, co wydaje się bardzo dziwne, ale takie są fakty. Zlokalizowanie fabryki o najwyższych technologiach dałoby niesamowity impuls gospodarczy, bo pracownicy nie zarabialiby po dwa tysiące zł na miesiąc tylko kilkakrotnie więcej, a te pieniądze byłyby inwestowane i wydawane w mieście i okolicach, a przykłady mamy niedaleko, bo na przykład w Rzeszowie. Zatrudnienie 4,5 tysiąca pracowników w macierzystej firmie daję pracę w otoczeniu dla kilkakrotnie większej liczby pracowników, a mówi się, że na jedno miejsce w firmie o wysokiej technologii to 4-5 miejsc pracy w otoczeniu i usługach. Ale to przed nami. Myślę, że władze powiatu i miasta powoli "dojrzeją" do sprawy, rewidując swoje stanowiska i odkładając na bok swoje poglądy i sympatie polityczne, co wyjdzie wszystkim tylko na dobre. No chyba, że sprawę ludzie rozstrzygną za dwa lata w wyborach.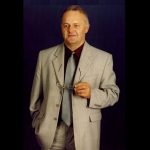 Józef Sztorc Senator RP V Kadencji
Poniższy artykuł można pobrać w postaci PDF klikając tutaj "Pobierz"